A recorded class with Robert Lee Camp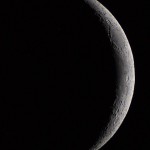 The moon is the most important planet in our chart when it comes to personal relationships. How a person's moon is situated, and the aspects to that Moon tell the story of what happens in their most important relationships. Come as we discuss this planet and all the various aspects that create the life experiences you know.
In this class, you can discover:
Why the moon is so important and how it affects our behavior in personal relationships.
How it describes both our mother and our childhood.
What aspects cause trust and distrust.
Which Moon signs and aspects really cannot trust anyone and prevent true intimacy.
How, for women, it is the symbol of their womanhood and how some women have to create their own version of womanhood.
How the Moon, which is the weakest of all the planets in our chart, still controls our lives and our behavior.